OUR SERVICE
Closer to the action_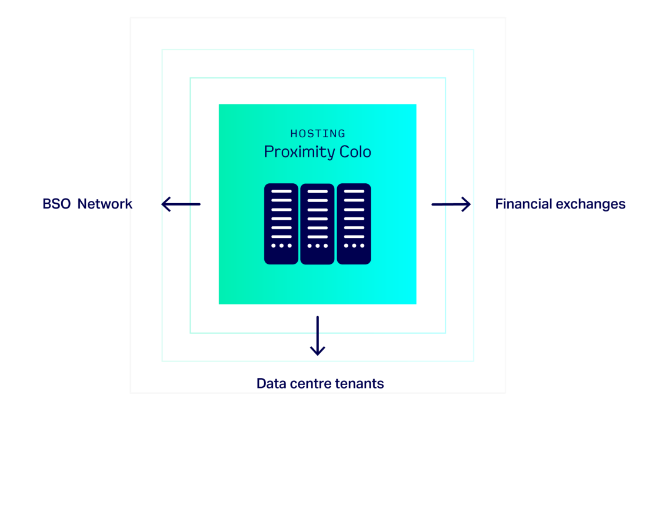 CME CyrusOne DC3 Aurora Chicago
Equinix FR2 Frankfurt (EUREX)
Fractional ¼ (quarter), ½ (half), and full racks with 1kW to 20kW power.
Redundant UPS power and dual feed
Ahead of the competition_
Lowest latency access
Suites are built next to the on-net financial exchange for the lowest available latency.
High-availability colocation
Fully diverse hosting models with dual-fed power and UPS backups deliver full redundancy.
Accessible
Smaller than full cabinet options reduce excess expenditure.
One provider
Our 24/7 NOC provides one point of contact, eliminating time spent on vendor management.
Secure
Your infrastructure is only accessible by the people that you approve.
Get in touch for better colocation with Proximity Colo_
You might be interested in_