OUR SERVICE
Carrier dense colocation_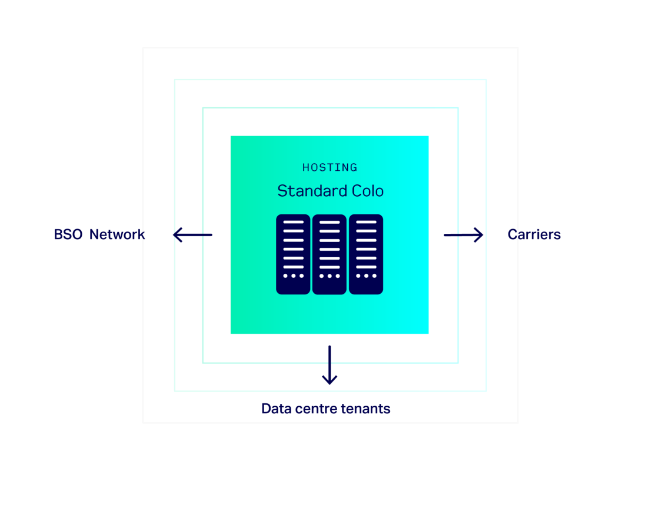 6/7/8/9 Harbour Exchange Square, London (Equinix LD8)
Williams House Manchester, Science Park Lloyd Street North, Manchester (Equinix MA1)
114 Rue Ambroise Croizat, Saint Denis FR 93200 (Equinix PA3)
110 Bis avenue du Général Leclerc Pantin France 93500 (Equinix PA4)
137 Boulevard Voltaire, 75011 Paris, France (Telehouse 2)
Le Capitole, 55 Avenue des Champs Pierreux, 92000 Nanterre, France
16-18 Avenue de l'Europe, 78140 Vélizy-Villacoublay, France
124 Boulevard de Verdun, Courbevoie
Fractional ¼ (quarter), ½ (half), and full racks with 1kW to 20kW power
Redundant UPS power and dual feed
ISO certified - ISO 14001:2004, ISO 22301, ISO 27001, ISO 50001, and ISO 9001:2015
Affordable cross-connects
No monthly cross-connect charges on BSO network services for significant savings.
High-availability colocation
Fully diverse hosting models with dual-fed power and UPS backups to deliver full redundancy.
Security at its core
All racks and partial racks are only accessible by people pre-authorised by you.
Flexible build
Compact colocation means less overprovisioning without compromise.
One provider
Our 24/7 NOC eases daily management and consolidates your support process.
Get in touch for better colocation with Standard Colo_
You might be interested in_